You need to install Adobe Acrobat Reader to view invoices:

Electronic invoices can be viewed in:
Industra Bank
You can connect to the portal rekini.lv from "Industra Bank" Internet bank.
After connecting to the Internet bank, choose the section "Transfers" in the top bar of the page. Next, on the left side of the menu, choose the section "E-SERVICES" and click on the link "rekini.lv".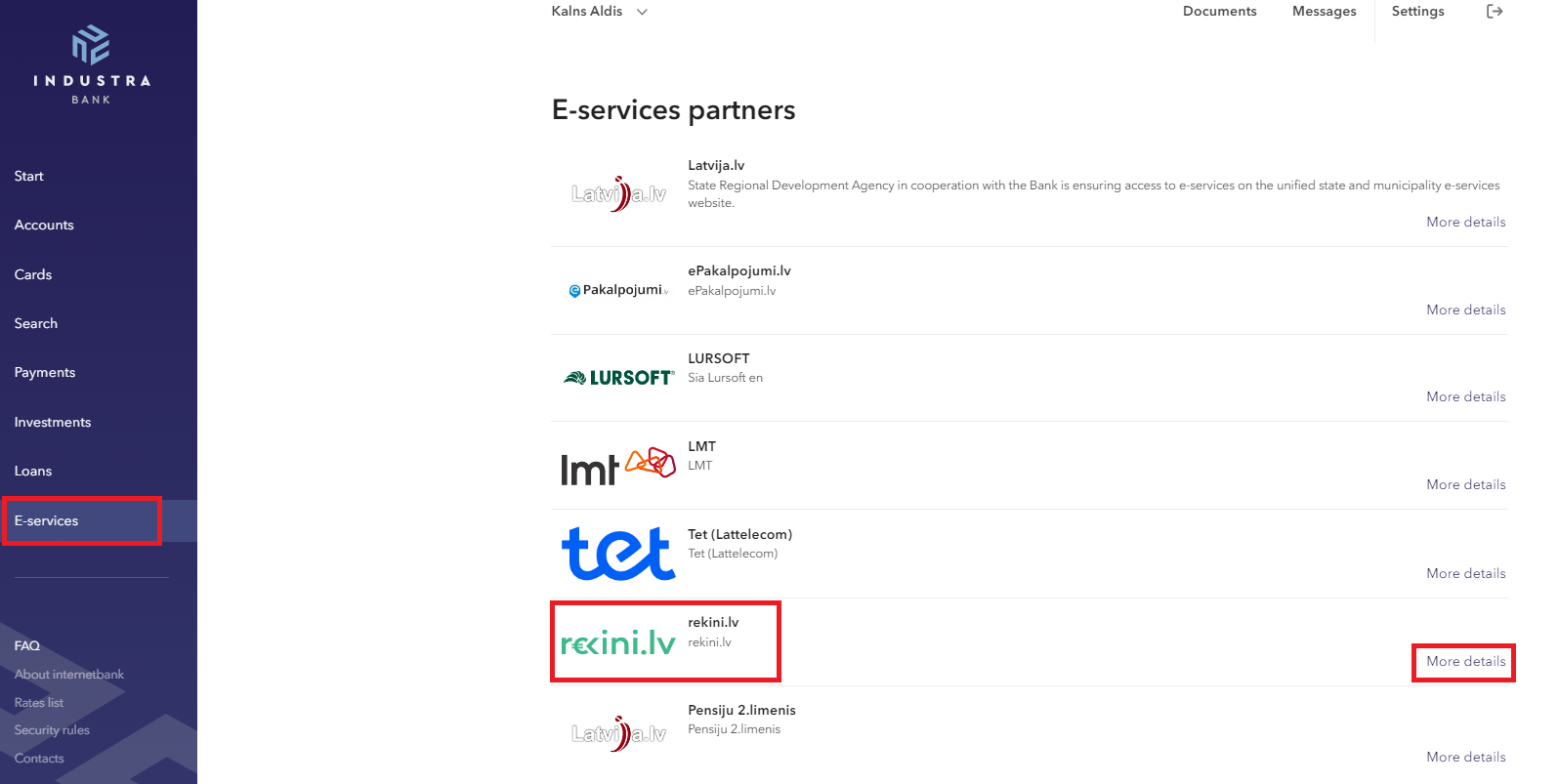 In order to enter the portal rekini.lv, you need to confirm the transfer of your personal data to the portal rekini.lv. Your personal data will already be automatically filled in and you will only have to press the "Agree" button.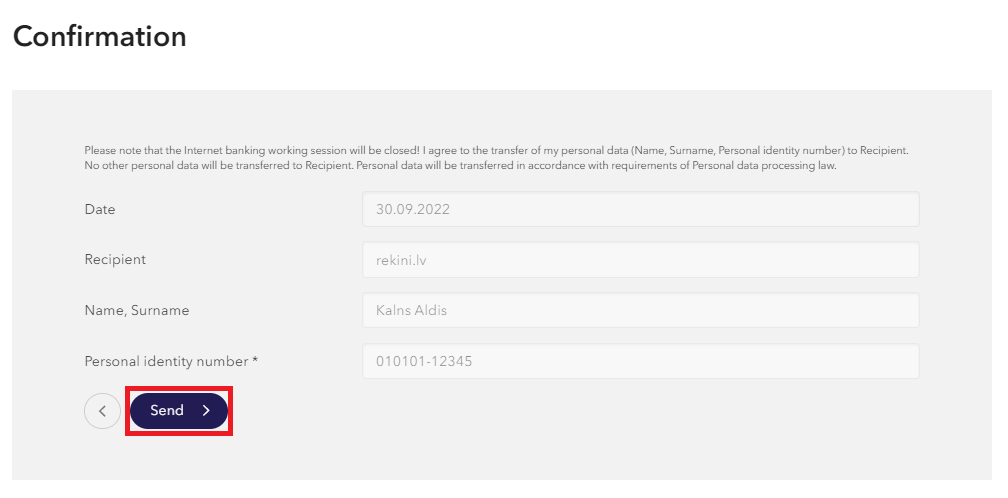 The user is successfully authorized on the internet portal rekini.lv, where the user can manage and pay e-invoices.