You need to install Adobe Acrobat Reader to view invoices:

Electronic invoices can be viewed in:
Electronic archive demo
To view the e-archive in test mode, please use the link:
Link: www.rekini.lv/e-archive
1. Main page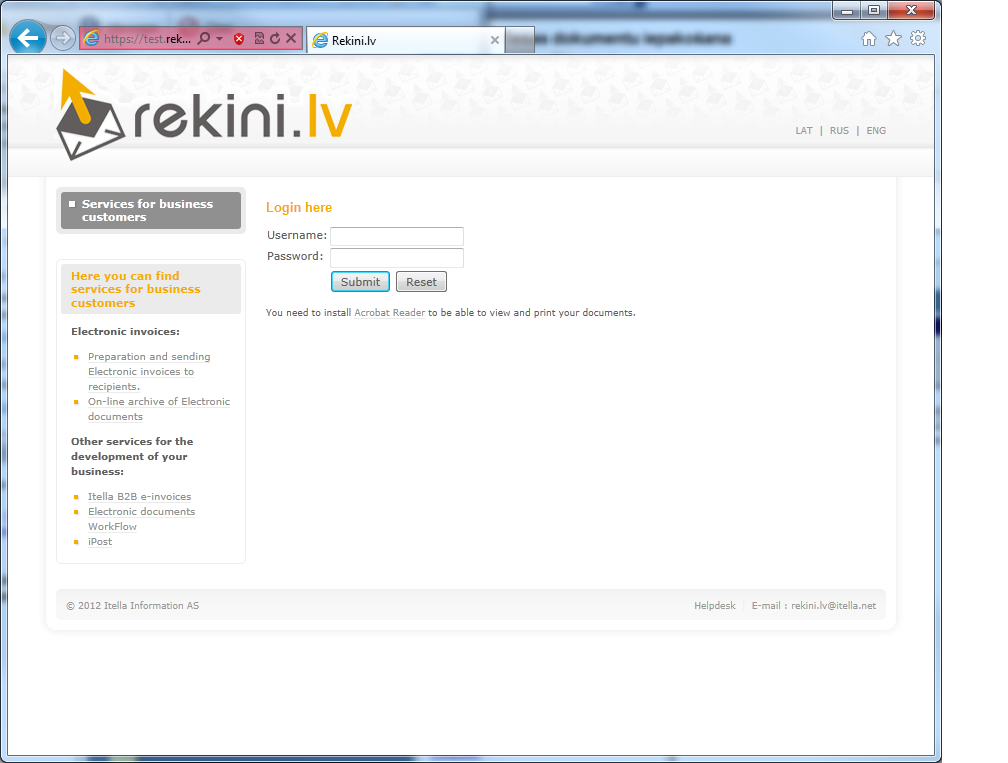 2. E-Bills searching.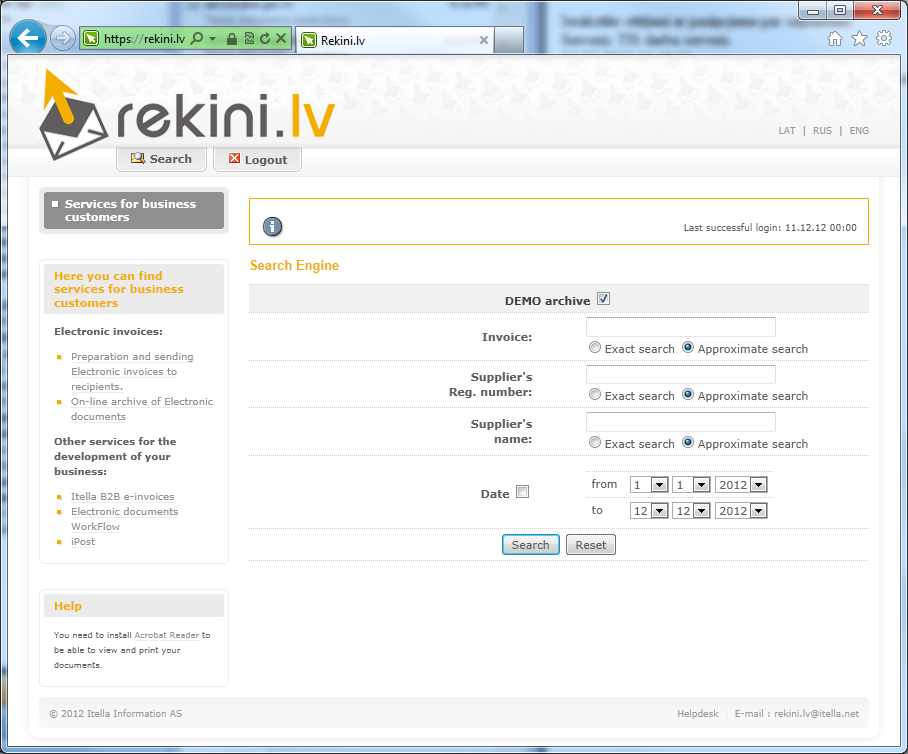 3. E-Bills list with links to PDF, XML and CVS files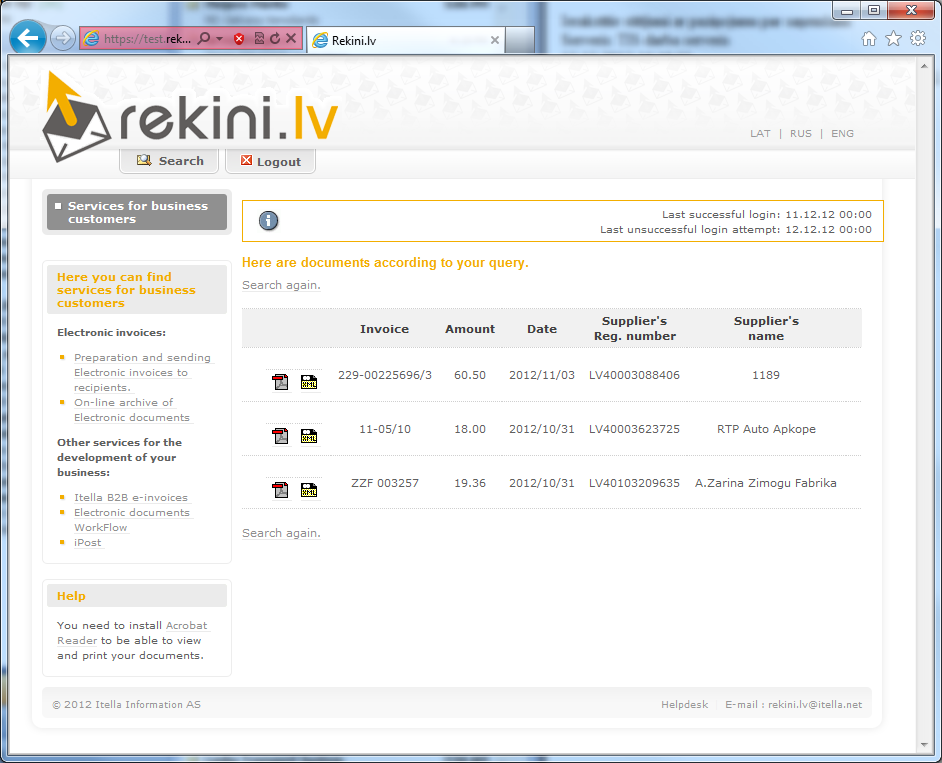 4. Administrating Access rights to the archive.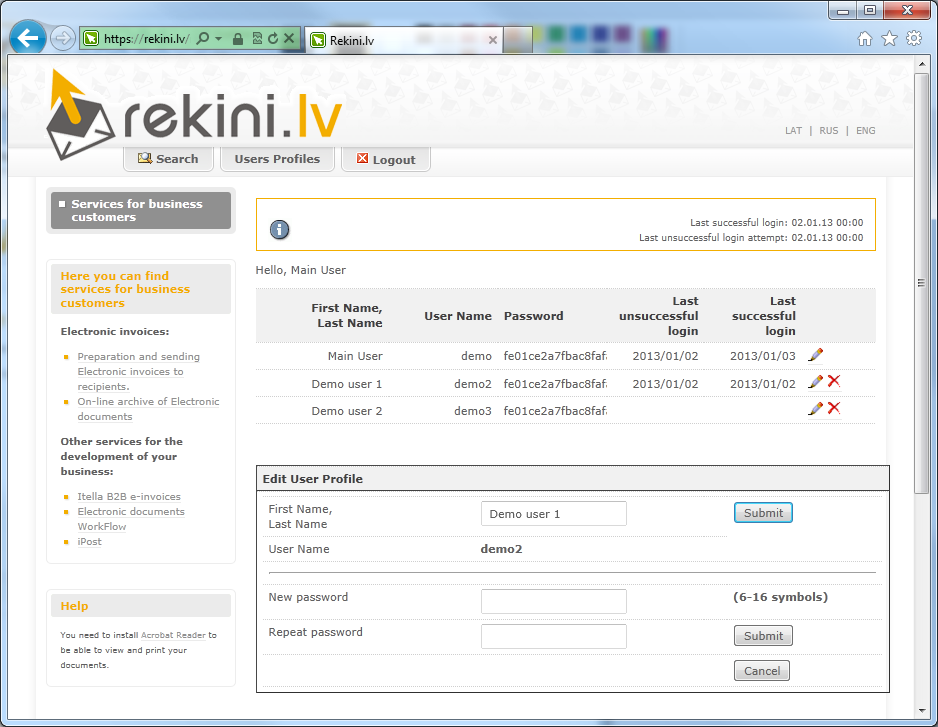 5. Logout from Rekini.lv