You need to install Adobe Acrobat Reader to view invoices:

Electronic invoices can be viewed in:
Luminor | Nordea internetbank
You can connect to the system rekini.lv from the internetbank of the Luminor | Nordea banka.
After the authorization in internetbank you have to choose "E-services" (E-pakalpojumi) (1) from the functional menu in the top of the window.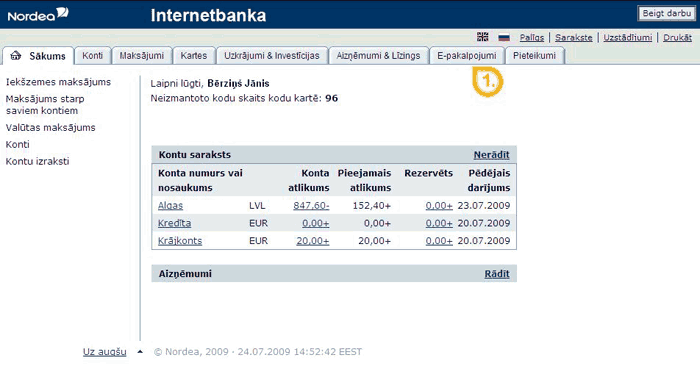 There is a description of the service and the link "Account statements, e-bills, giro payments" (2) in the subdivision "Other service providers" by clicking on what you will be redirected to the web site rekini.lv for:
review / print out / saving / payment of e-bills received;
filling in new applications;
changing data / canceling of existing applications;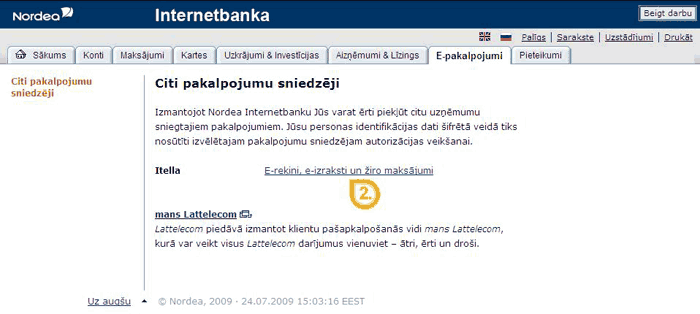 When applying for the e-invoices, please fill in your e-mail address to which you will receive your user name and password for the site www.rekini.lv use.
You also will receive notices on the e-mail address about the company prepared new e-invoices.